Subscribe to our monthly newsletter to stay current with the latest circular economy insights and our consulting work
Circular economy consulting
We help our clients to map the benefits and capture the value of the circular economy.
Circular economy help businesses address 5 challenges.
We have designed innovative services (below), leveraging more than 200 circular economy projects in the last 10 years.
Our clients
We provide circular economy consulting services mainly to corporations, from a wide range of industries. We also work with territories and business associations. Our clients include:
Featured insights
In the press
Featured capabilities
We offer proprietary tools and databases to accelerate and increase impact, such as:
Circular business models
We have identified 5 business models that are generating resource productivity improvements.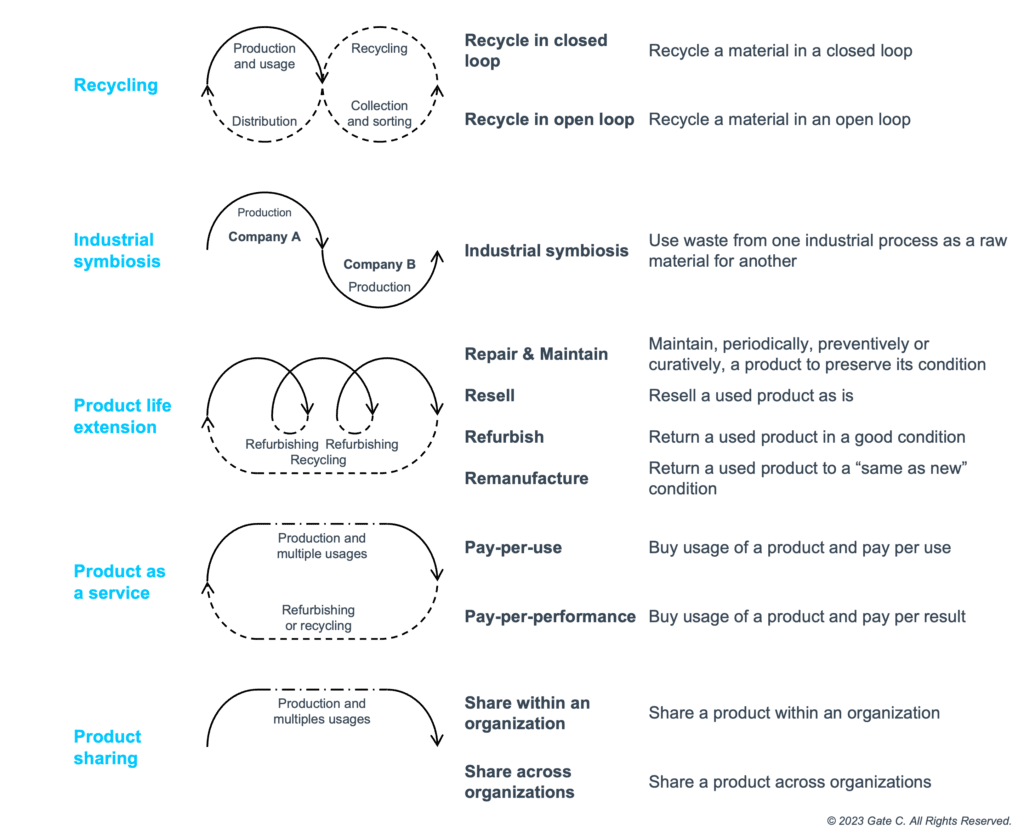 About us
We are a consulting firm specialised in circular economy. We have led more than 200 circular economy projects in the last 7 years.
Our team consists of former consultants of top-tier management consultancies who are passionate about sustainability and circular economy. We are located in Paris, France but work internationally. We want to be a leading catalyst for the global transition towards a circular economy.
GATE C is managed by Rémy Le Moigne. Rémy has conducted more than 100 circular economy consulting projects. He is the author of several award-winning books on circular economy. He regularly publishes insights for the Ellen MacArthur Foundation, GreenBiz, etc. Before founding GATE C, Rémy was a partner of Deloitte supply chain strategy practice where he led projects in Europe and Africa.
GATE C is part of the Ellen MacArthur Foundation community.