Gate C is a consulting firm helping businesses to capture the value of the circular economy

Our services: circular economy consulting
We help clients to map the benefits and capture the value of the circular economy. In a circular economy, business models are resource efficient. Therefore, they improve the economic and environmental performance of businesses: according to the European Commission, circular economy could save business the equivalent to 8% of their annual turnover.
1. Identify opportunities
We help our clients exploring the benefits of a circular economy using a robust methodology. Often, we can identify opportunities during half a day workshops.
2. Build capabilities
We deliver trainings to build our clients capabilities. Our training program features three modules that can be customised to our client needs. We also deliver specific trainings on alternative to plastic, circular sourcing, etc.
3. Capture values
We have designed a robust set of tools to help our clients capture the value of the circular economy.

Examples of our work
Adopt circular sourcing strategies
We help purchasing departments adopting the 5 circular sourcing strategies to reduce cost.
For a global chemical company purchasing 8 billion € worth of products and service worldwide, we identified several circular sourcing strategies that reduced the TCO of several equipment by more than 20%.
Turn industrial waste into byproduct
We help production departments to better capture industrial waste value by leveraging circular models such as: recycling, chemical leasing, industrial symbiosis, reuse.
For a chemical producer, we identified industrial symbiosis in order to sell chemicals by-products rather than to pay for their disposal. We leveraged big data technologies to identified local customers for these by-products.
Use circular packaging
We help marketing departments to design sustainable consumer packaging, industrial packaging and POS.
For a packaging goods company, we delivered a one day course on alternatives to plastic to R&D, purchasing, packaging and marketing managers. We leverage hundreds of examples and cases studies.

Feature capabilities
Circular sourcing strategies
We have identified and qualified the 5 main sourcing strategies leveraging the circular economy. By improving material efficiency, these strategies reduce costs and environmental impacts.
Matchmaking digital platform
We use a digital platform to match waste supply from one industrial process with raw material demand from another, turning "waste into wealth". The platform leverage big data, statistical data and machine learning technologies.
Reverse logistics maturity model
The model assesses the reverse logistics maturity level. It describes the characteristics of successful reverse logistics processes across multiple dimensions.
Business model repository
Our repository helps clients to identify, qualify and prioritise circular-economy opportunities.

Feature insights
Supply chains were very efficient. Until now. By implementing circular economy strategies, businesses could build more resilient supply chains
During the Covid-19 pandemic, circular economy helped hospitals face supplies shortage. Can it help businesses face the worst recession ever?
Reverse logistics is sometimes described as the logistics going in the "wrong direction". Yet, by closing the loop of product lifecycles, it plays an important role to transitioning to a circular economy.
Businesses have been making huge losses by failing to capture the value of industrial waste, but applying circular economy strategies, enabled by new technologies, could create cost-saving opportunities as well as profitable new revenue streams.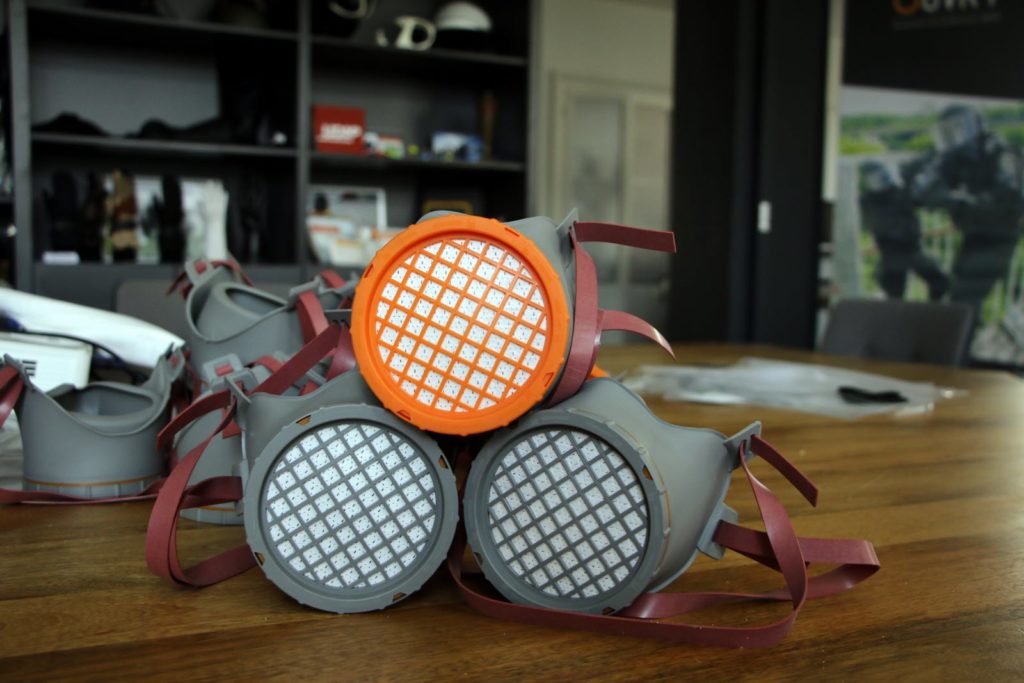 To cope with the economic crisis and those to come, companies should leverage circular economy business models. These business models improve cashflow, reduce material costs, reduce fixed costs and secure supplies.
To maintain the value of materials and products in the economy for as long as possible, the circular economy needs to have access not only to waste, but also to information regarding said waste.
The time when flights were cancelled, trains were delayed and elevators broke down may soon be over. Today, products are able to predict their own future. Thanks to predictive maintenance, they can forecast failures before they occur.
The circular economy and digitalisation will be the two most important trends employed by Germany's chemical industry as it moves towards 2030. These trends, according to the German Chemical Industry Association, will "fundamentally alter the way" the industry is working.
Remanufacturing, refurbishing
and repair need to be better supported by governments, businesses and, also, consumers. Thanks to them, products are
not just consumables anymore, they become assets, our assets.
There wasn't a lot of alternatives to plastic. Until now.
To improve material efficiency, purchasing departments could leverage circular economy.
For decades, industrial companies have improved labour productivity to reduce their costs. Today, they should rather focus on resource productivity, and create jobs.
Unlike many other sectors, hospitals have not yet fully optimised their production resources. But that can change.

Our clients
We provide circular economy consulting services mainly to corporations, from a wide range of industries. We also work with territories and business associations. Our clients include:

About us
Gate C is a boutique consulting firm founded and managed by Rémy Le Moigne. Rémy has managed dozens of circular economy consulting assigments. He is the author of several award-winning books on circular economy. He regularly publish insights for the Ellen MacArthur Foundation, GreenBiz, etc. Before founding Gate C, Rémy has been a partner of Deloitte supply chain strategy practice where he led projects in Europe and Africa.

Contact
Thank you for your interest in Gate C. Please fill out the form below to inquire about our work.